Chamber Music with Jeremy Tai, Klein 2017 Gold Medalist, cello
Please note, this event has expired.
Gualala Arts Chamber Series presents Jeremy Tai, Klein 2017 Gold Medalist, cello, Sunday, February 10.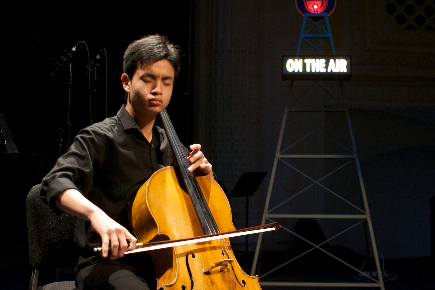 Cellist Jeremy Tai has been recognized as an emerging artist of fierce energy, musical sincerity, and dynamic colors. At 19 years of age, he has already appeared with the Utah Symphony, Symphony Parnassus in San Francisco, the Palo Alto Philharmonic Orchestra, the University of California at Davis Symphony Orchestra, and the California Youth Symphony Orchestra. Mr. Tai made his solo debut at the Junior Bach Festival in Berkeley, California at age 10 and his national debut at
View more
ADMISSION INFO
Tickets are $25 advance, $5 more day of performance;
youth 7-17 admitted free with adult.
For advance purchase, visit BrownPaperTickets.com or call them at 1-800-838-3006.
To purchase in person, visit the Gualala Arts Center or Dolphin Gallery in Gualala.
Contact: (707) 884-1138
MORE FROM Gualala Arts
Dec 6, 2020 - Feb 7, 2021
CONNECT WITH Gualala Arts